oOoos 2013
Publié : 09 janv. 2013 19:37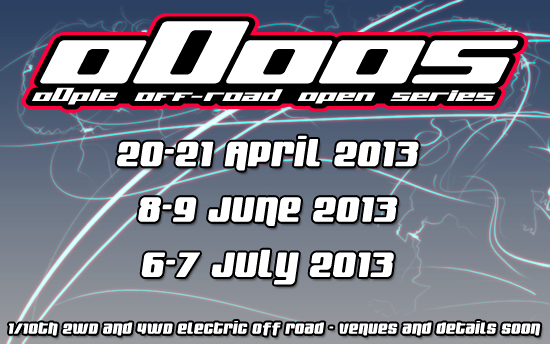 Well we kicked off some discussion early 2012 and now it's going to happen. Starting with three rounds, the oOple off-road open series dates are confirmed with venues to be announced soon.
Other than special cases such as club allocations etc, the series will be open on a first come, first served basis, with entries paid for at the time of booking in. The entry form will be online on a set date and time so everyone who wants to enter can do so - if it's over subscribed then you'll have the option to cancel your entry immediately and get a refund or stay as a reserve just in case a place comes up.
More details to follow - hopefully this will be the start of something new and interesting for drivers all over the UK - and we can promote the hobby even more.
http://www.oople.com/forums/showthread.php?t=118950
" onclick="window.open(this.href);return false;